how to start online business Philippines you need to know
Starting an online business is the best option to gain experience in managing an enterprise. Here is a guide on how to start an online business
With today's technology you can start building your online business from little to no capital.
The Philippine market is expanding that a lot of online entrepreneurs are targeting it especially now that Dropshipping was mentioned in the Oberlo blog https://www.oberlo.com.ph/blog/dropshipping-countries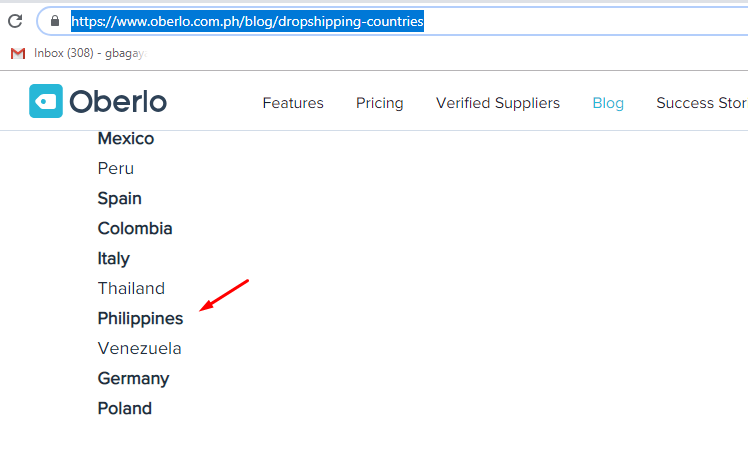 Internet marketing will explode in the Philippines in the next 2 years because of good governance of the Durterte administration
Dropshipping business would be another option if you have a tight budget as this doesn't require you to invest in a lot of money.
There are several small online business ideas and opportunities in the Philippines that you can start as such
Having an online store
Selling your product online
Blogging
Vlog in YouTube
Freelance jobs etc etc...
You can use Social Media to promote your online business, like Facebook since Facebook users here in the Philippines have grown exponentially according to https://www.statista.com/
"This statistic shows the number of Facebook users in the Philippines from 2015 to 2022. In 2018, the amount of Facebook users in the Philippines was expected to reach 36.2 million, up from 29.88 million in 2016."
Warning: Because more and more of Filipinos are interested in online business Philippines and are also active in Facebook.
There are also scammers flocking in Facebook. They sign up or join member groups, posting too good to be true business, and you can easily recognize if it's a fraud, if it's easy to do and easy to earn and showing money on their post.
An example is this post that was shared on a Facebook online business Philippines group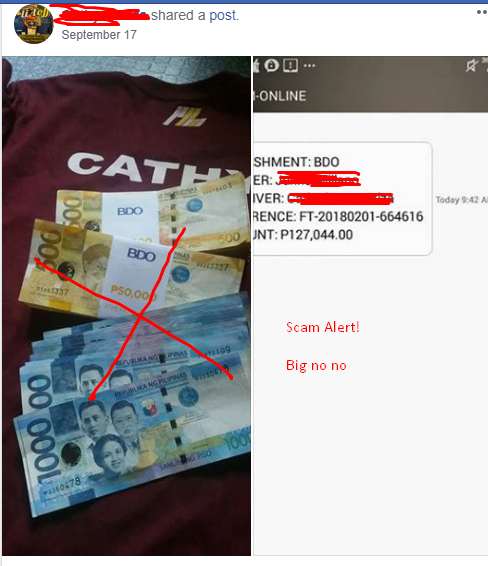 Establishing a legitimate online business is no cakewalk, you need to learn how to use the blogging platform like Wordpress, Basic SEO and Social Media Marketing to promote your product.
And you need to dedicate a lot of time for research, planning, testing, and execution for you to succeed.
Here are some online business Philippines ideas for you to choose from
Sell online- by Setting up an Online Store
You can setup an online store using Shopify, Wordpress with woocommerce plugin, and Etsy.
These platforms are e-commerce sites and offer end-to-end solutions for e-commerce, like adding products and payment gateways.
They have their own guide on how to setup and how to manage their cms and If you don't have products to sell you can try drop shipping and affiliate marketing.
Photo from
https://www.oberlo.com/
Dropshipping is a retail fulfillment method where a store doesn't keep the products it sells in stock.
Instead, when a store sells a product, it purchases the item from a third party and has it shipped directly to the customer.
Here is guide from Shopify on how to dropship https://www.shopify.com.ph/dropshipping
Affiliate marketing is a type of performance-based marketing in which a business rewards one or more affiliates for each visitor or customer brought by the affiliate's own marketing efforts.
Photo from https://neilpatel.com
Can you really "get rich quick" with affiliate marketing? That's literally the million-dollar question. Bloggers and gurus might tell you that you can. But I'm going to be honest with you. Affiliate marketing can work extremely well when done correctly.
Blogging- Write topics about topics that gives answers and solutions to problems and what people are looking.
Choose keywords that have enough monthly search volume and clicks search volume.
It means a number of people are searching for the keywords at google search engine and clicks is a number of searches actually clicking the keywords, see screenshot below.
The keyword travel agency Philippines. I think Based on the search results below of this keyword, people are searching on this because they want to find travel agencies where they can book online for their travel plans.

You can write whatever topics that you are passionate about, but make sure that those topics also have people looking into for information It would be a waste of time writing blogs that no one is interested in , so that is why I suggest that you do a keyword research first.
Keywords will be your compass.
Whether you're running a personal blog as a hobby, or managing the official blog on your company's website, monetizing your work is entirely possible -- it just takes a good amount of time and effort.
You can also earn blogging by through AdSense, affiliate, sponsorship. You can read blog.hubspot.com post 5 Strategies to Monetize a Blog
While there's no exact formula to start making money, there are some tried and true strategies you can start experimenting with to see what works best for your content, your business model, and your audience. https://blog.hubspot.com/marketing/how-to-monetize-a-blog
Photography Business- If you love taking photos you can sell them online on stock photo websites where you can easily submit your photos and sell them.
https://au.fotolia.com/ and Shutterstock offer good deals for photographers to passive income from the photos they shoot.
You can also build your own website where you can sell your photos. Keep in mind that it is important to focus in a niche so you can stand out from the crowd.
Sell Services- You can sell your expertise like SEO, Social media management, web development, graphic art, editing video.
Vlog- You can earn by creating and uploading videos to youtube
but you need to learn youtube SEO to increase your video traffic and grow your channel. You will earn in views, and sponsored videos also.
Note: To succeed on all the online business Philippines ideas that I suggested you need to learn.
Facebook marketing- setup facebook fanpage and learn how to run adverts.
SEO- to increase website organic traffic
Other social media platforms like twitter, pinterest and Instagram.
Learn influencer marketing
Q&A
What are the requirements for online business?
To start an online business which shall have transactional revenue, the following registration are required:
Company or LLP Registration
VAT Registration
Bank Account
Payment Gateway
Legal Documents
Adherence to cyber law crimes
Compliance with other laws
how to register an online business in the Philippines
Certificate of Registration form DTI
Barangay Clearance
Mayor's Business Permit
Proof of Address such as Contract of Lease (if rented) or Certificate of Land Title (if owned)
Valid IDs, if applicable